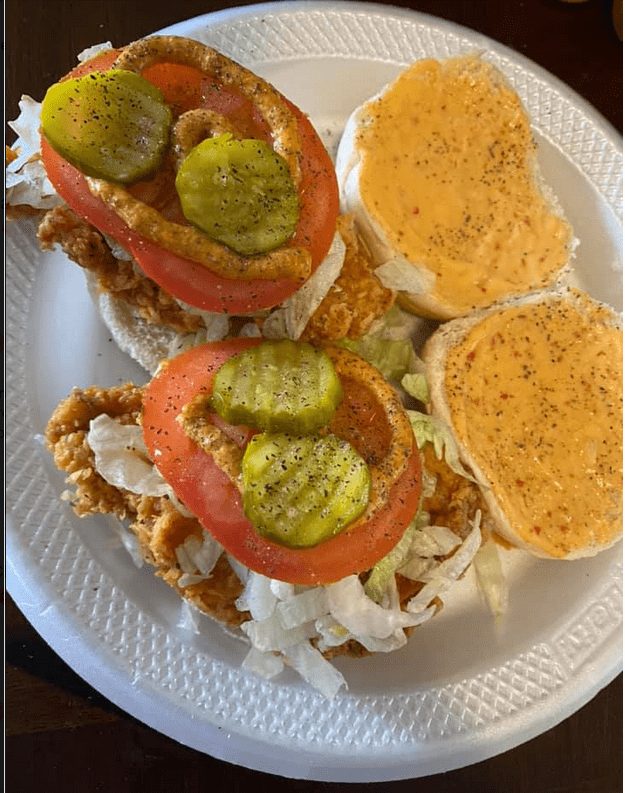 WHAT'S NEEDED
3 1/2 tablespoons Cholula® Green Pepper Hot Sauce
1/4 cup olive oil
4 boneless, skinless, chicken breast, thin cut
1/2 cup mayonnaise
8 slices country bread, toasted
8 slices bacon, cooked
4 pieces leaf lettuce
8 slices tomato
Preparation :
1In a sealable bag, combine 2 tablespoons Cholula Green Pepper and olive oil. Add chicken and marinate in refrigerator for 3 hours to overnight.
2Drain chicken from marinade and grill. Keep warm.
3In a small bowl combine mayonnaise and remaining 1 1/2 tablespoons of Cholula Green Pepper. Spread one tablespoon of Cholula Green Pepper mayonnaise on each slice of toast.
4Top four slices of toast with chicken, two slices bacon, one piece lettuce and two slices tomatoes. Finish the sandwiches and serve.