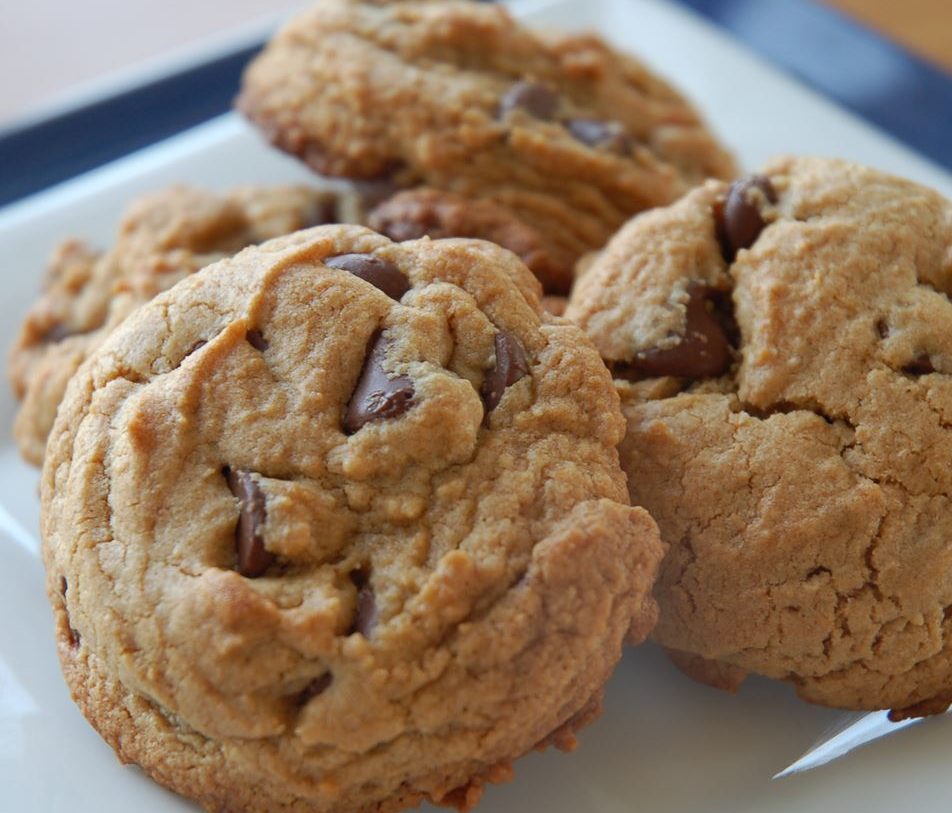 "These cookies are really chewy and addictive."
Ingredients
1/2 cup butter, softened
1/2 cup peanut butter
1 cup packed brown sugar
1/2 cup white sugar
2 eggs
2 tablespoons light corn syrup
2 tablespoons water
2 teaspoons vanilla extract
2 1/2 cups all-purpose flour
1 teaspoon baking soda
1/2 teaspoon salt
2 cups chopped semisweet chocolate
Directions
Preheat oven to 375 degrees F (190 degrees C).
In a large bowl, cream together the butter, peanut butter, brown sugar, and white sugar until smooth. Beat in the eggs one at a time, then stir in the corn syrup, water, and vanilla. Combine the flour, baking soda, and salt; stir into the peanut butter mixture. Fold in chocolate chunks. Drop by 1/4 cupfuls 3 inches apart onto ungreased baking sheets.
Bake for 12 to 14 minutes in the preheated oven, or until edges are golden. Allow cookies to cool for 1 minute on the cookie sheet before removing to wire racks to cool completely.