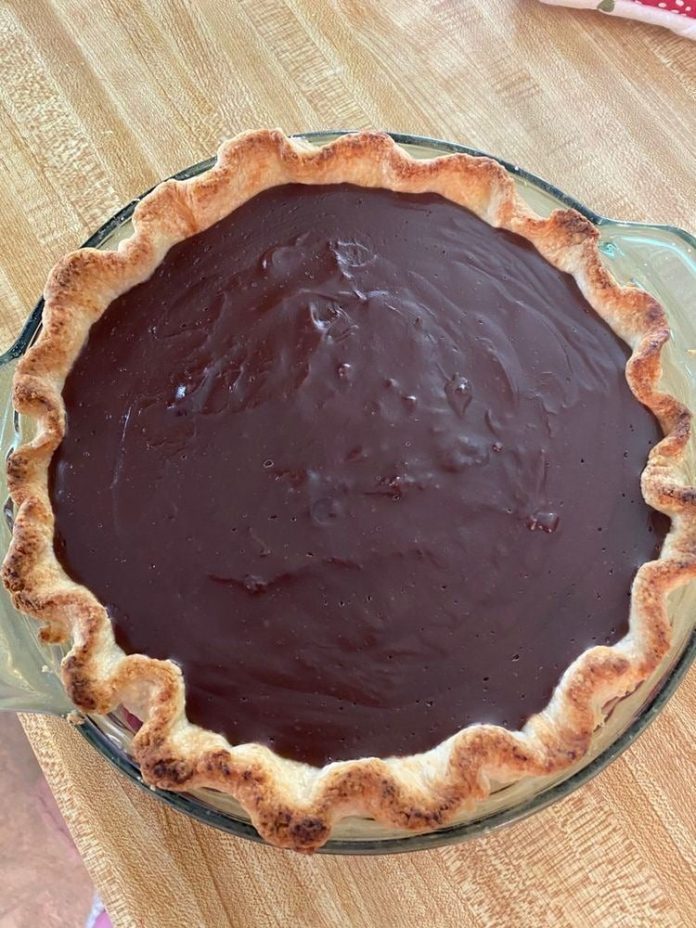 ** Ingredients :
°1 piece of Nestle dark chocolate
°1 shortbread
°liquid cream
°200 ml of liquid cream
* Preparation :
Step 1
shortbread
Heat oven thermostat 7 (210°C). Bake the dough according to the directions for use.
The second step
liquid cream
In a saucepan, heat the liquid cream.
Step 3
Nestle dark chocolate dessert
In  salad bowl, cutting chocolate to pieces, pour liquid cream & covering with a plate. Waiting 3-5 min.
Step 4
Blend with a paddle.
Step 5
Pour the ganache over the pie crust and place in the refrigerator for at least 2 hours.
Enjoy !