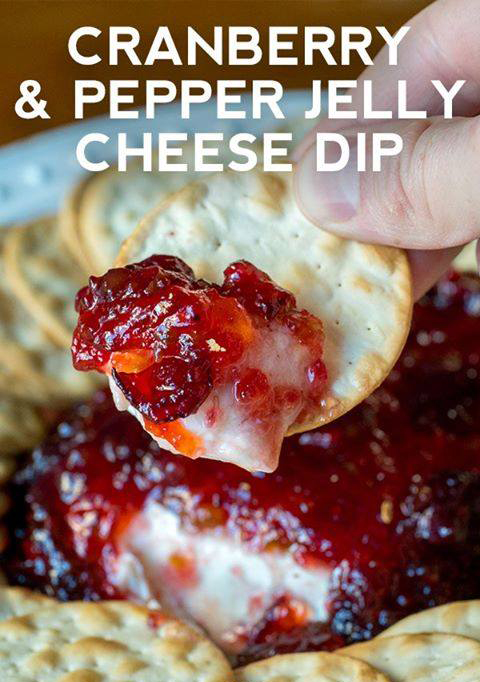 It's often said that the simple things in life are best, and this dip proves that point time and time again. It's just three (three!!) ingredients, but it's the type of dip that's so delicious and addicting that it's gone before you know it. It's sweet, just a little bit spicy, and thanks to the cream cheese, it has a wonderful contrast in creaminess and fruitiness going on.
We've all had a dip like this at parties before, but this one works wonderfully during the holiday season. The sauce itself is made up of red pepper jelly and cranberry sauce and they contrast each other in a sweet/tart/spicy kind of way. You mix those two things together and spread them over some cream cheese, and voila, you have a dip that everyone adores.
You can soften the cream cheese and spread it into a serving dish before topping it with the cranberry-pepper mixture, or you can just set the cream cheese out in a block on a serving plate. Either way, it's scoopable and utterly delicious and always gone super fast.

INGREDIENTS
1 (8 oz) package cream cheese, softened
1 (12 oz) jar red pepper jelly
1 cup cranberry sauce
PREPARATION
Mix together red pepper jelly and cranberry sauce until well combined.
Place cream cheese on a plate or spread into a serving dish and top with cranberry jelly mixture. Serve with crackers and enjoy!