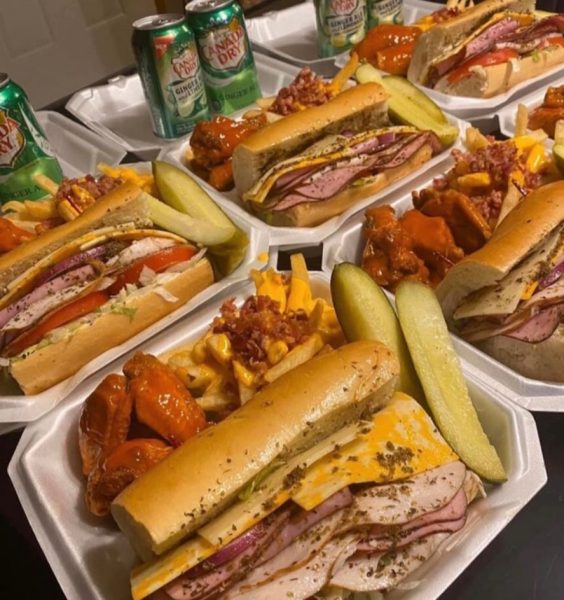 DELI SUB WITH SWEET WINGS AND CHEESE FRIES :
Ingredients:
Turkey lunch meat
Bologna
Pastrami
Onions
American Cheese
Oil
vinegar
Oregon Season
Sub or Hoagie Roll
Mayonnaise
Mustard
Pepper
Chicken
Sweet Sauce
Wingettes
Blue Cheese
Fries
Nacho Cheese
Bacon Bits
Tomatoes
You can either make your chicken fresh or you can get premade wings. Add some sauce and dip and blue cheese.
Get some frozen fries and some nacho cheese with some bacon bits.
Fry or bake your fries and heat your nacho cheese up. Place nacho cheese and bacon bits on top.
Toast A sub roll. Place a layer of mayonnaise on the bread place your meat on top of the bread. Place your onion and tomato and then a slice of cheese. You could put oil and vinegar on the sub, it is optional. Add your seasonings and you're all set.
Enjoy!!