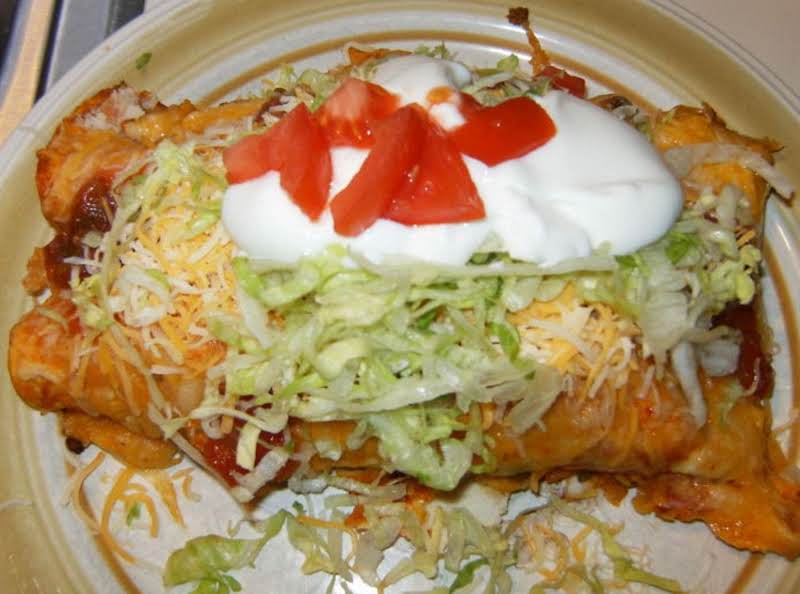 Ingredients
1
 pkg soft flour tortillas large
1
 can(s) any style enchilada sauce
1
 pkg sharp chedder or any chedder cheese
Directions
1.
 Brown ground beef, drain
2.
 add chopped onion and taco seasoning mix
3.
 pour enchilada sauce in bowl. dip tortilla in the sauce.
4.
 fill tortilla with ground beef mixture and roll. Place in lightly sprayed baking pan.
5.
 Cover with foil, or if you like your tortillas a little crispy, leave uncovered. Bake at 350 for 30 minutes.
6.
 Uncover, spread grated cheese over top of Enchiladas. Place back in oven until cheese is melted.
7.
 Garnish with any of your favorite things from black olives, lettuce, tomato, Salsa and enjoy!
Last Step:
Don't forget to share!