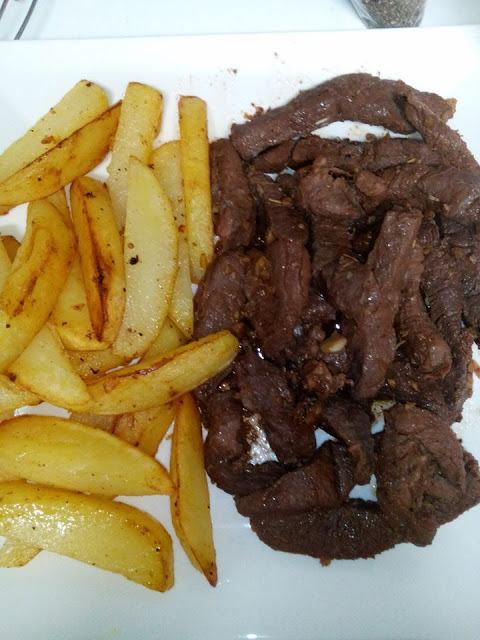 Learn about the way to make garlic butter steak nibbles with potatoes, we brought them to you from the international cuisine .. We hope you like it.

* Ingredients :

° 1 tablespoon of olive oil
° 2 tablespoons butter, divided
° 1 pound golden potato, cut into 1/2 inch thick slices
° 3 cloves of minced garlic
° 1 teaspoon chopped thyme
° 1 teaspoon chopped rosemary
° 1 teaspoon chopped oregano
° ¼ 1 pound sirloin steak slices, cut into 1 inch cubes
° Salt and Pepper

* method :

Heat a large cast-iron skillet over a medium heat then add the olive oil, butter, potatoes, garlic, thyme, rosemary and oregano. Cook for 3 minutes with stirring, cook for an additional 3 minutes until the potatoes are easily penetrated with a fork, then leave the mixture aside on a plate.
Lift the heat and add 1 tablespoon of butter and slices of meat to the skillet. Allow the meat to brown for a minute, then stir while cooking until it becomes golden brown.
Garnish the steak and potatoes with fresh chopped herbs.

ENJOY !