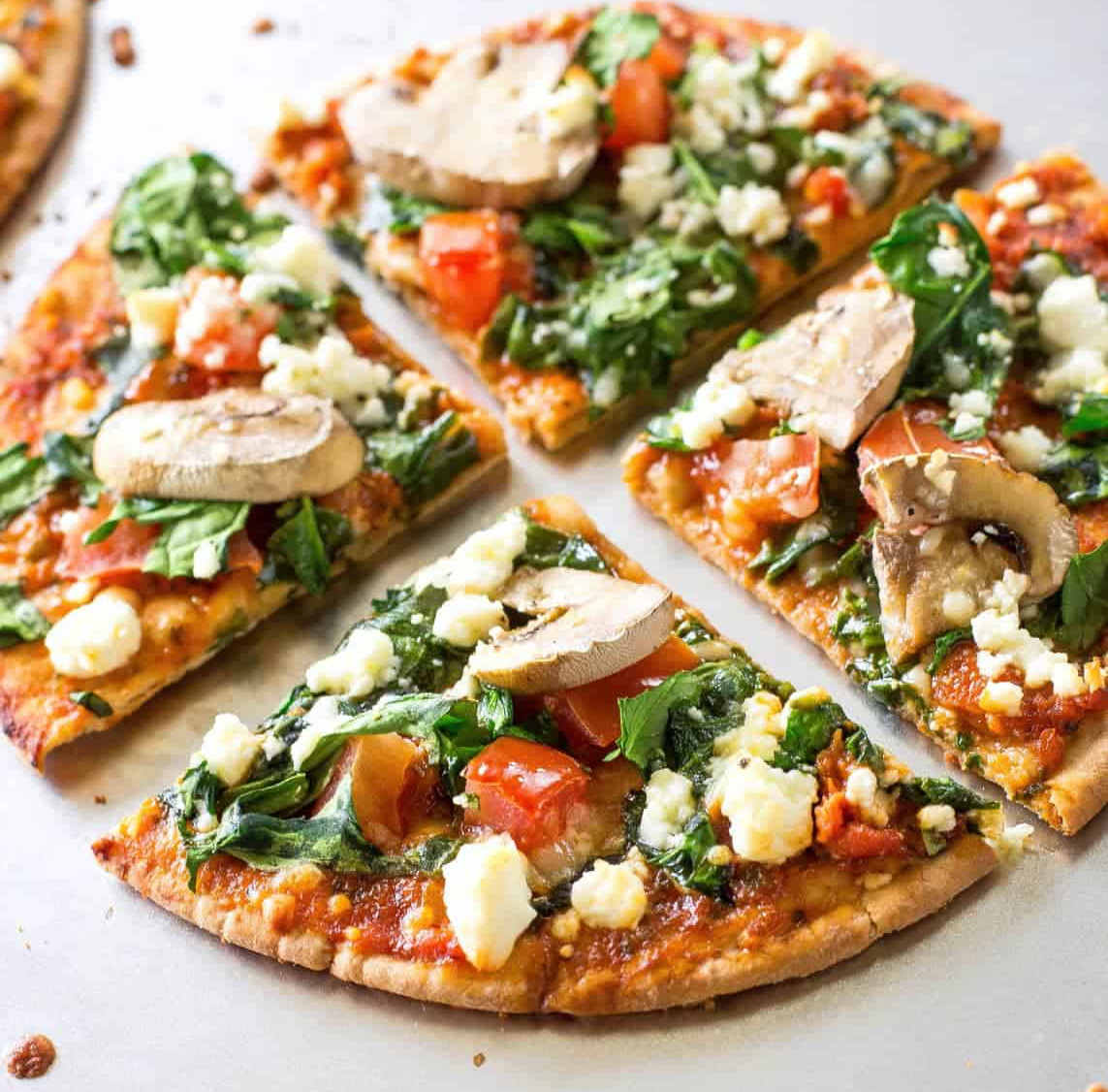 Ingredients
4 whole wheat pitas
1 small red onion
Handful thyme sprigs
1 pound tomatoes (heirloom or multi-colored, if desired)
2 cups shredded mozzarella cheese
4 ounces goat cheese
salt
Fresh ground pepper
Olive oil (optional)
Instructions
Place a pizza stone in the oven and preheat to 450°F.
Place pita directly on the oven grate and pre-bake 3 minutes per side, then flip and bake
another 3 minutes.
Thinly slice the red onion. Roughly chop the thyme. Using a serrated knife, thinly slice the
tomatoes.
When the pitas are crisp, remove them from the oven. The top each with 1/2 cup mozzarella,
then tomatoes, onions, and thyme leaves. Add dollops of goat cheese. Sprinkle liberally with
kosher salt, especially the tomatoes. If desired, drizzle with olive oil.
Bake until the cheese is melted, about 5 minutes. Remove from the oven, cut into wedges,
and serve.