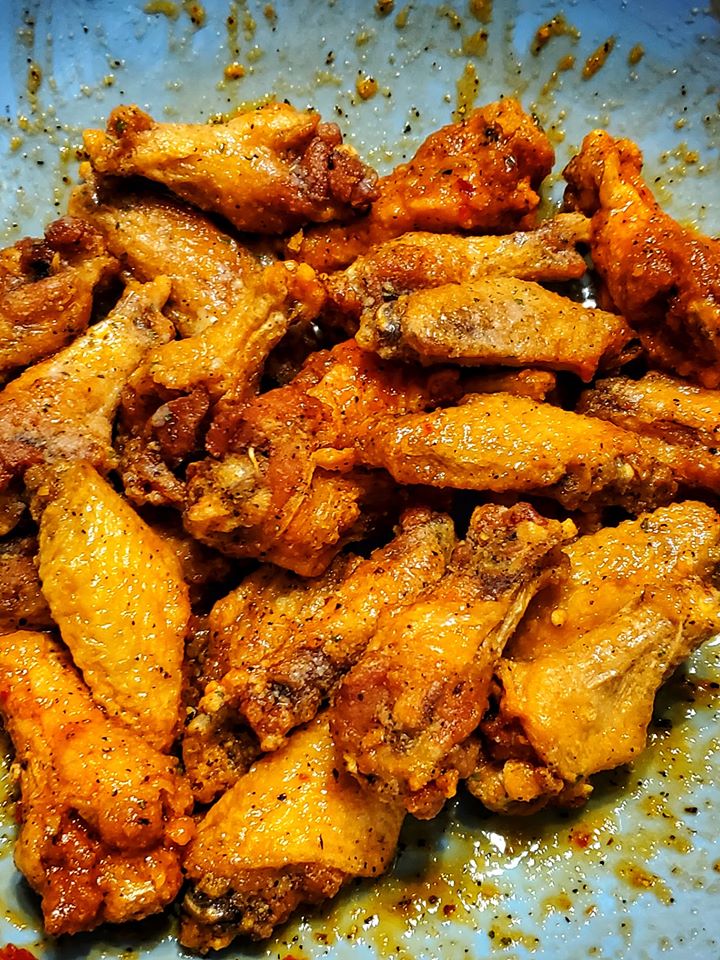 Ingredients :
2 lbs. chicken wing sections, tips discarded
1 1/4 cups low-fat buttermilk
1/3 cup honey
1 tsp. hot paprika
1 1/2 cups flour
2 tsp. coarse salt
1/2 tsp. pepper
3 cups vegetable oil (or 2 lbs. lard)
2/3 cup peach jam
2 tbsp. water
Minced jalapeño
Directions :
1. To prepare marinade, whisk honey and paprika into the buttermilk. In a resealable plastic bag, soak the chicken in the buttermilk for 30 minutes (or up to 12 hours). In a medium bowl, combine the flour, salt, and pepper.
2. Remove the chicken pieces and coat them evenly with the flour mixture; transfer to a parchment-lined baking sheet and let stand for 15 minutes. Coat the chicken again in the flour mixture.
3. In an extra-large, heavy skillet, heat the oil to 350°. Carefully add the chicken to the pan and partially cover. Lower the heat to medium-low and fry the chicken, turning occasionally about 22 minutes. (Lower the temperature if the chicken is browning too quickly.) Transfer to paper towels to drain; serve hot.
4. Meanwhile, warm the peach jam, water, and minced jalapeño (to taste), stirring until smooth. Brush onto the wings.