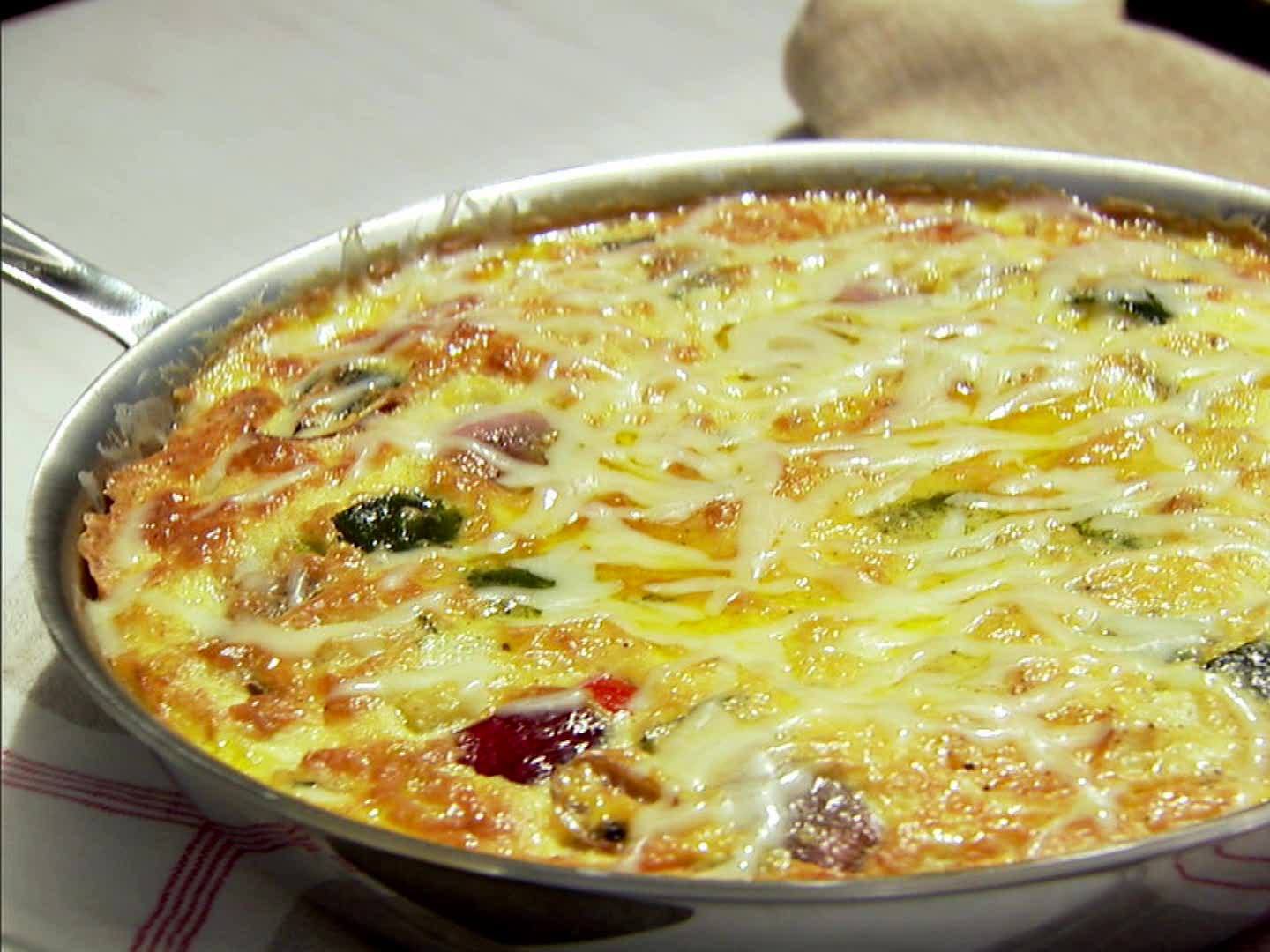 You'll need
8 eggs
½ cup half and half cream
1 cup shredded cheddar cheese
1 cup chopped fully cooked ham
½ cup onion
½ cup green pepper.
How to make it
Preheat oven to 400 degrees. In a medium sized mixing bowl whisk together eggs and cream. Add in cheese, ham, onion and green pepper.
Pour into a greased 9×9 inch pan. Bake for 25 minutes or until golden brown.