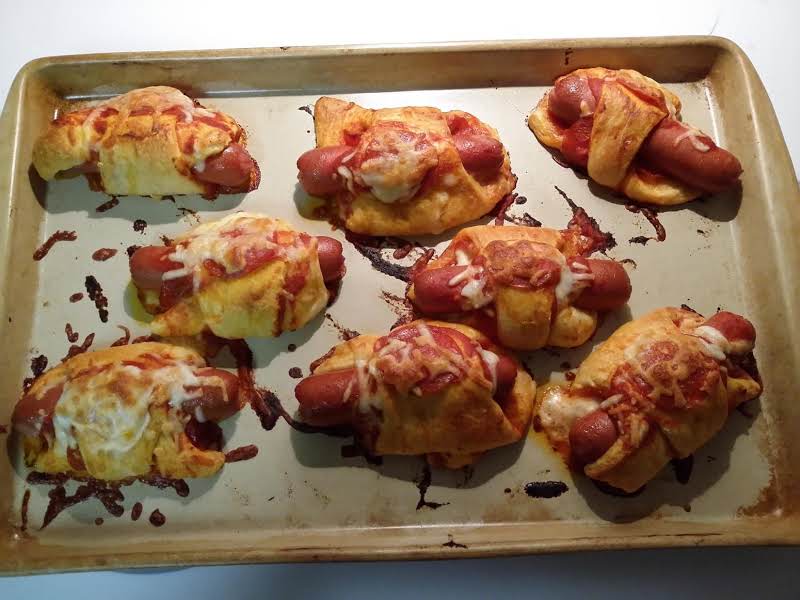 Ingredients
1
 c shredded mozzarella cheese
Directions
1.
 Preheat oven 375 degrees. Grease a baking sheet. Unroll the crescent rolls and separate into 8 triangles.
2.
 Place 2 tsp. pizza sauce on each triangle. Place 2 slices pepperoni and each triangle. Place a hot dog on each triangle and top with half the mozzarella cheese
3.
 Roll each triangle at the widest end. Place on baking sheet. Bake for 10 minutes until browned. Add remaining pizza sauce on top of each roll. Top with remaining cheese. Bake another 5 to 10 minutes until cheese is melted.
Last Step:
Don't forget to share!