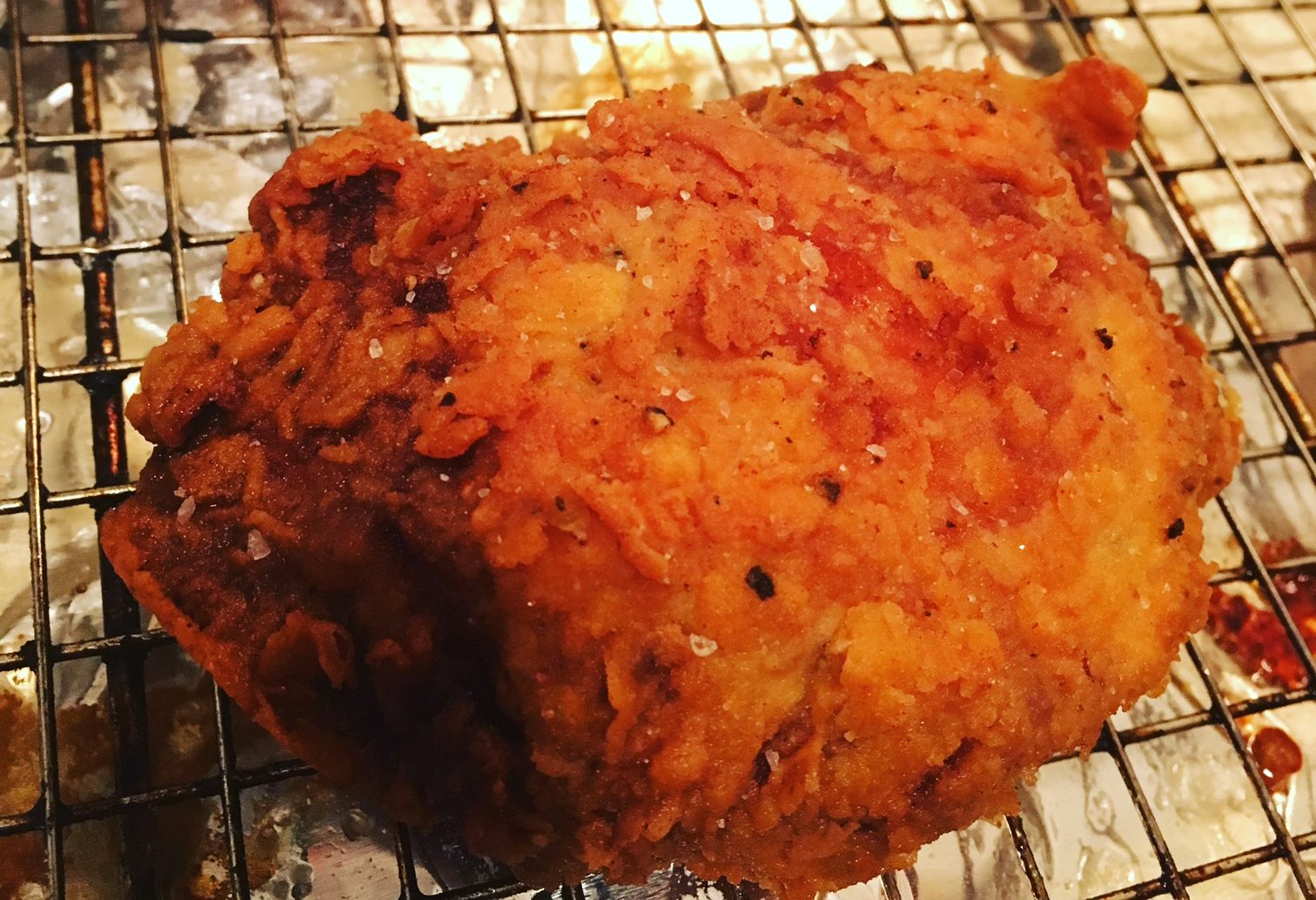 Ingredients
24 chicken thighs
12 cups dill pickle juice
vegetable oil for frying
6 cups buttermilk
6 cups all-purpose flour
2 tablespoons salt
1 tablespoon and 1-1/2 teaspoons ground black pepper
Directions
Place chicken thighs in a resealable plastic bag; cover with pickle juice. Seal and refrigerate for 3 hours.
Drain pickle juice from thighs. Cover chicken; refrigerate until ready to fry.
Preheat oven to 350 degrees F (175 degrees C).
Heat 2 inches oil in a Dutch oven over medium-high heat to 350 degrees F (175 degrees C).
Pour buttermilk and flour into 2 separate bowls. Season flour with salt and pepper. Dredge chicken in buttermilk. Toss in flour. Return to buttermilk and toss in flour a second time. Place chicken on a rack set over a baking sheet.
Fill Dutch oven with as many thighs as possible without crowding. Cook at 350 degrees F (175 degrees C) until golden brown, 5 to 7 minutes per side. Place thighs on the baking sheet. Repeat until all pieces are fried. Transfer thighs to the oven.
Bake in the preheated oven until no longer pink in the center and the juices run clear, 5 to 8 minutes. An instant-read thermometer inserted into the center should read at least 165 degrees F (74 degrees C). Season with a pinch of salt.