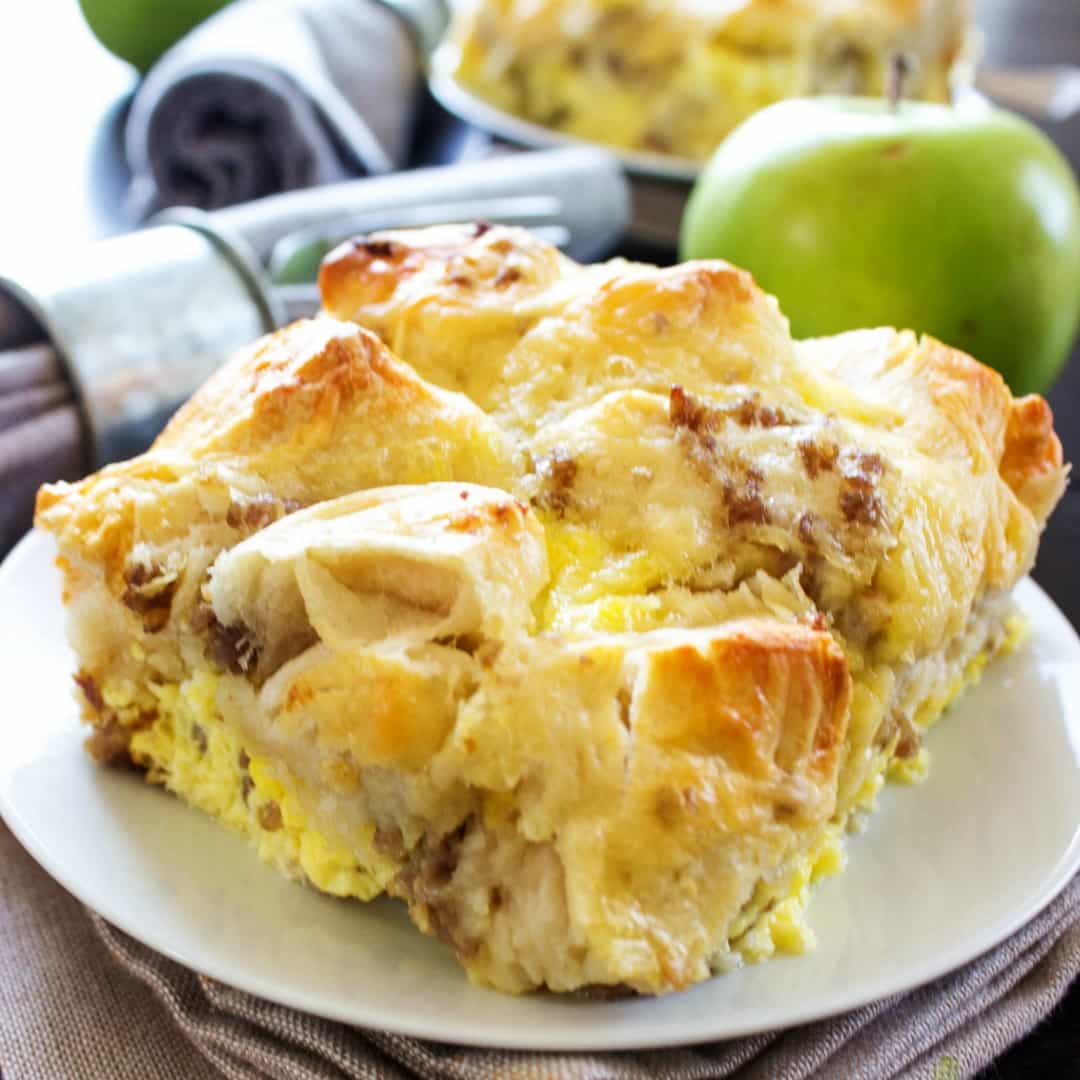 Ingredients
1
 can(s) buttermilk grand biscuits
1
 c shredded mozzarella cheese
1
 c shredded cheddar chesse
salt & pepper to taste
Directions
1.
 Preheat oven to 425 degrees. Grease a 9×13 pan and set to the side.
2.
 Brown pork sausage and drain. While browning sausage, open biscuit can and place in baking dish. Mix together eggs and milk. Add Salt & Black pepper to taste to the egg mix.
3.
 Put sausage over biscuits. Then pour egg mix over biscuits. Spread cheese over top evenly.
4.
 Bake in Oven for 30 to 35 minutes. Let dish sit for 5 minutes before enjoying.
Last Step:
Don't forget to share!