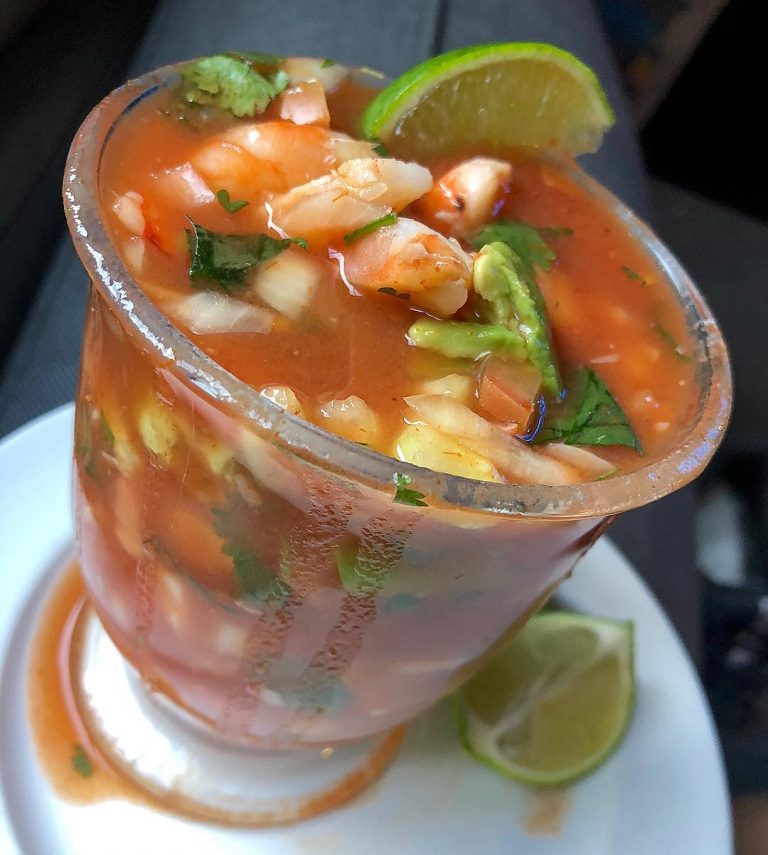 Ingredients :
1 lb shrimp with shell
Shrimp broth
1-1/4 cup ketchup
Dash Valentina
Dash Worcester sauce
1 lime
Small onion
2 tomatoes
1 Serrano, seeds removed if you don't want it too spicy.
Cilantro
1 can tomato sauce
Half a cucumber, remove seeds
Salt
2 avocados
Directions :
Remove shells from shrimp and boil with a little salt. When shrimp is done remove and place the shells in the same water and let that boil.
Remove shells and discard
Add the shrimp broth to a bowl and add 1-1/4 cup ketchup, 1 can tomato sauce, dash of Valentina, dash of Worcester sauce, and lime. Mix and add more of whatever you think it needs to get that consistency it needs not too thick or watery.
Then just dice up cucumbers, tomato, onion, Serrano,and cilantro, avocado, and shrimp. Add to broth. Mix and taste.
Enjoy !!