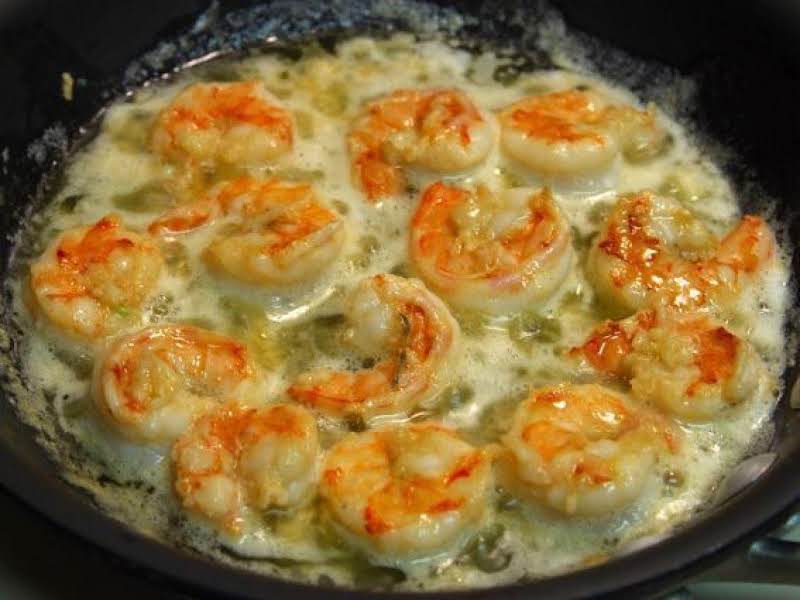 Ingredients
1
 standard size bag of shrimp
5-6 cloves of garlic
few
 sprig(s) freshly chopped parsley
dash(es) olive oil
dash(es) salt and pepper
1
 Tbsp grated parmesan, if prefer, i always add it at the end
*optional- dry white wine(pinot grigio)
Directions
1.
 First rinse and peel your shrimp. Chop the Garlic Cloves and Parsley
2.
 Start to fry shrimp in dash of olive oil, add Salt and Pepper and lemon juice. Pour 2 ounces of wine if desired, simmer for two minutes
3.
 Add the garlic, butter and Parsley, let fry for 2-3 minutes (or until shrimp are pink and garlic is cooked)..if want parm, add now.
4.
 Serves well on Rice, Fettuccini or just eaten with a baguette!