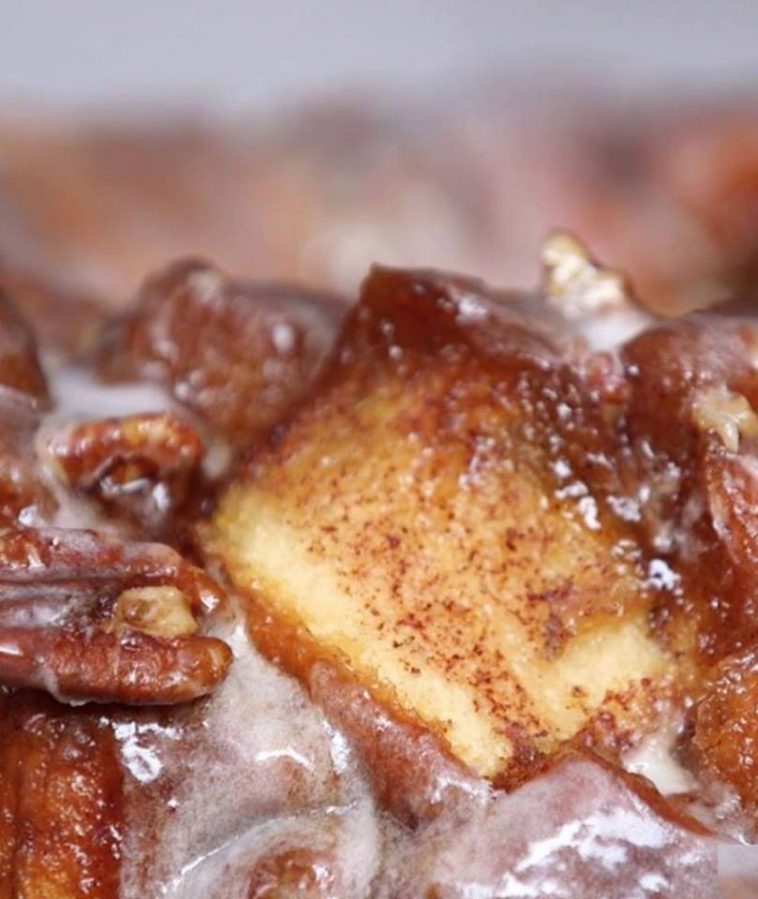 INGREDIENTS
2/3 cup granulated sugar
4 teaspoons pumpkin pie spice
3 cans refrigerated cinnamon rolls with icing
1/3 cup caramels, chopped
1/3 cup pecans, chopped
3/4 cup butter, melted
1 cup brown sugar, packed
PREPARATION
Preheat oven to 350°F and grease a 15-cup bundt pan. Set aside.
In a ziploc bag, mix together the sugar and pumpkin pie spice.
Separate the dough from the cans into 15 rolls, and then cut each roll into quarters. Working in batches, add the dough to the ziploc bag and shake it to coat in the sugar-spice mixture.
Add a few coated pieces to the prepared pan, then top with 1/3 of the chopped caramels and pecans. Repeat the layers, ending with dough pieces.
In a medium bowl, stir together the melted butter and brown sugar, then pour over everything in the bundt pan.
Bake until dough is fully cooked and golden brown on top, 40-45 minutes. Let cool in pan 15-20 minutes before carefully turning out onto a cooling rack.
Pour the icing from all three packages into a small bowl, and microwave until it's a thinner consistency. Drizzle over monkey bread and serve immediately. Enjoy!