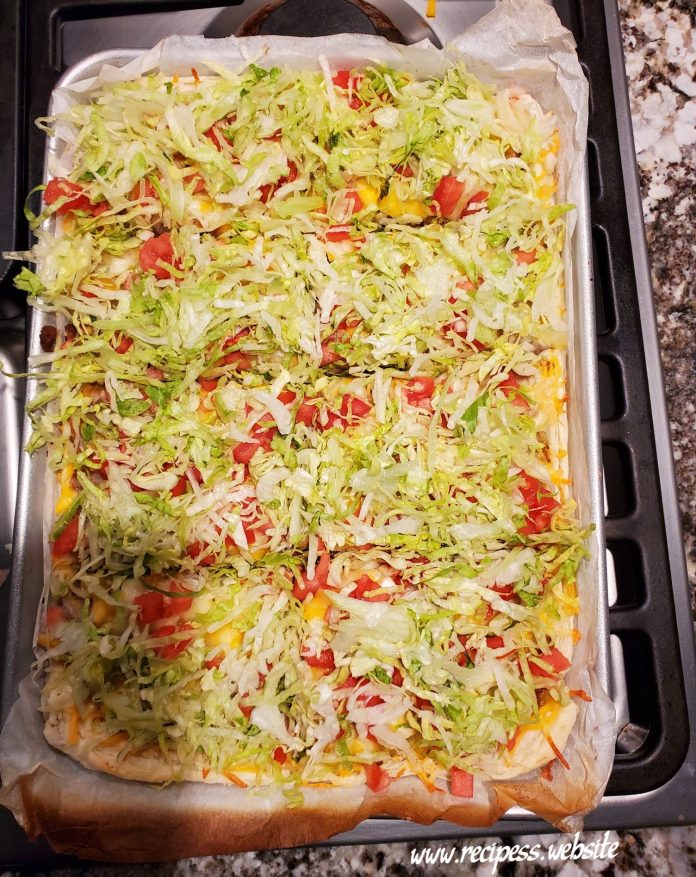 HOW TO MAKE TACO PIZZA?
INGREDIENTS I USED:
450 gr.Of ground beef.
4 medium green onions, I chopped them.
3 C.Of shredded cheddar cheese, I often used a Mexican blend.
2 medium cans.Of Pillsbury crescent rolls.
A small packet.Of taco seasoning mix.
Refried beans, I used a 16-oz can.
1/2 C.Of chopped tomatoes.
1/4 C.Of sliced black olives.
DIRECTIONS:
Step 1:
I set the oven's temperature at 375 degrees.
Step 2:
I browned the ground beef in the pan and rinse it.
Step 3:
As the directions direct, I added the taco seasoning to the browned beef, and I mixed well.
Step 4:
I put unrolled crescent rolls on a rectangular jelly-roll pan or in a rectangular baking sheet.
Step 5:
I pressed the dough into the bottom and sides of a pie plate. And I baked for about 15 minutes.
Step 6:
I cooked the beans for 1 minute and then I scatter them over the crust. I added the cooked beef mixture on the top and I sprinkle the cheese over it, the tomatoes, the black olives, and the green onion.
Step 7:
I baked for around 5 minutes and of course, I always served it hot.
ENJOY IT!! IT'S ABSOLUTELY DELICIOUS!