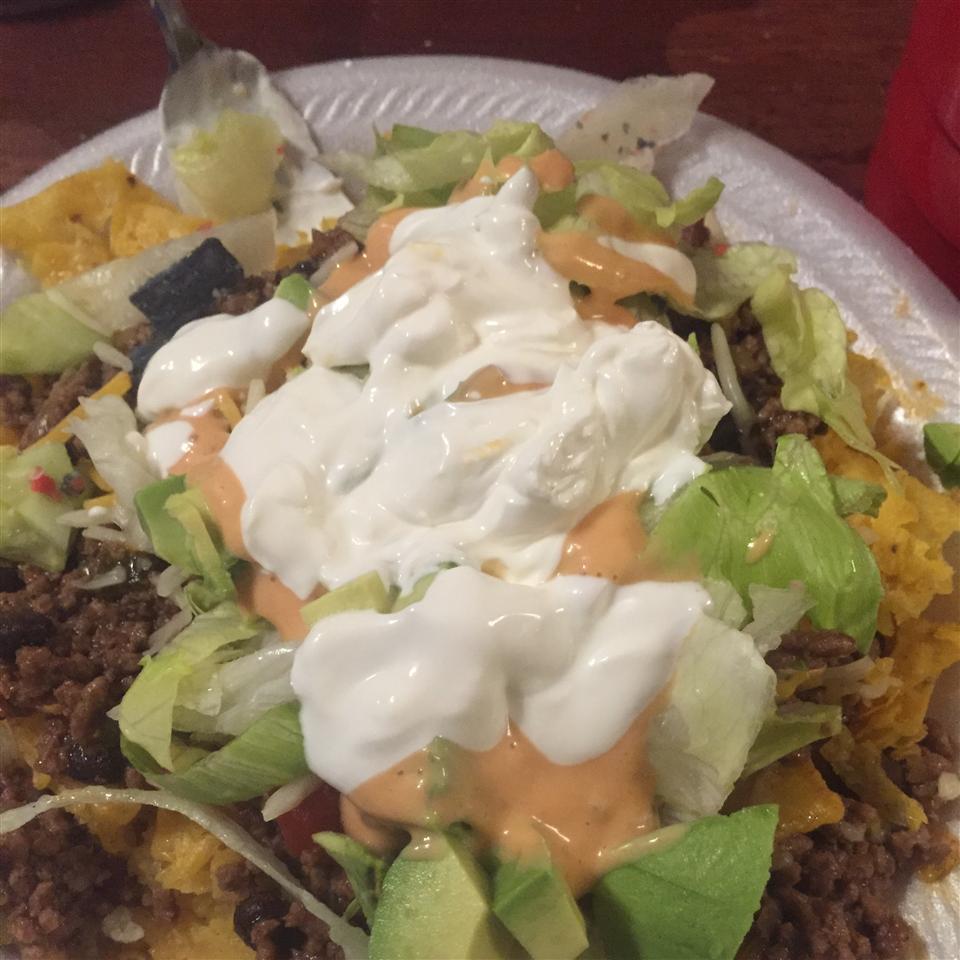 Ingredients
1 pound lean ground beef
1 (1.25 ounce) package taco seasoning mix
1 (16 ounce) can chili beans
1 (16 ounce) bottle French dressing
1 head iceberg lettuce
1 (14.5 ounce) package tortilla chips
2 cups shredded Cheddar cheese
1 cup chopped tomatoes
4 tablespoons sour cream
½ cup prepared salsa
Directions
Step 1
In a large skillet over medium-high heat, brown the ground beef and drain excess fat. Stir in the taco seasoning, chili beans and French-style dressing. Fill the dressing bottle 2/3 full of water and add to the skillet. Bring to a boil, reduce heat and simmer for 15 minutes.
Step 2
Crush the bag of chips, open the bag, and toss the broken chips into a large bowl with the lettuce, cheese and tomatoes. When the meat mixture is done, combine it with the lettuce, tomatoes, chips and mix well. Then, add salsa and sour cream.