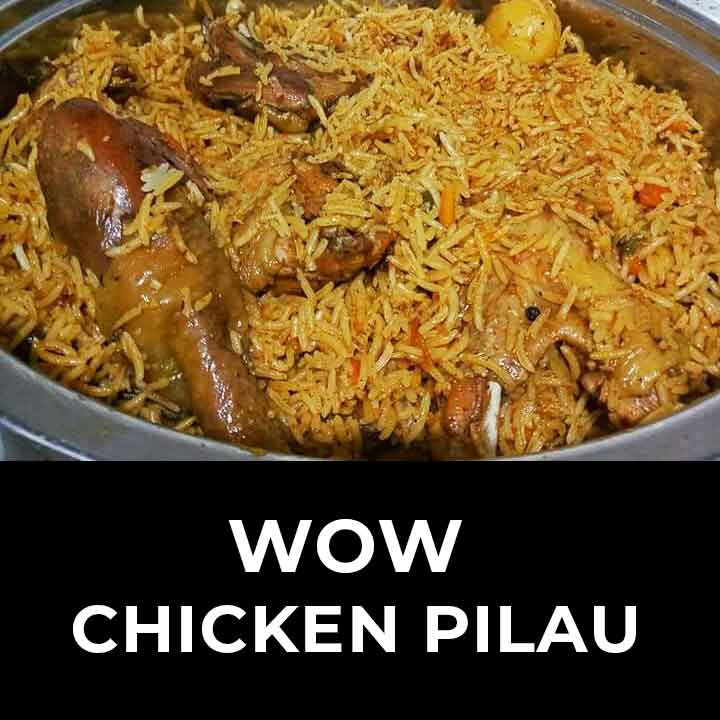 I remember before I got married, I asked my then-fiance now-husband what his favourite food was. He responded, quite sheepishly, 'I like Pilau and Biryani'.
A little voice inside of me sniggered 'Oh great. Those are like the most complicated Pakistani recipes ever. You don't know what you're getting yourself into, Fatima.'
I had to pep-talk myself into not breaking it off.
I exaggerate.
Kind of.
Well, it turns out Pilau / Pulao (how do you spell it?!) isn't really that difficult. It's actually quite simple. I can probably name 5 other Pakistani dishes I find more difficult than Pilau / Pulao. Which is a relief, because A. my husband really likes my Pilau / Pulao, B. I do not like Biryani half as much as Pilau / Pulao and C. I don't plan on cooking Biryani in the near future. I probably would have regretted cancelling the marriage because of all this.
I've experimented with different spices in this recipe and I've finally found the one. This is now officially my go-to Pilau / Pulao recipe that I will now make with my eyes closed. My husband really enjoyed this one. The game changer in this is the ghee. Legitimately, using ghee will transform your Pilau / Pulao. Every grain of rice was moist and buttery… just what I like in my rice. If you don't have ghee, you can use oil but I can't vouch for the same delicious results the ghee-version will produce. The ghee gives it a rich, melt-in-your-mouth taste and the most enticing aroma. Butter is also another option, but I personally have never used it so I can't guarantee how it will turn out. Oil is completely fine too – I use it often when I don't have ghee to hand. In fact, when I was pregnant with my little girl, I developed an aversion to ghee so oil was my go-to during this time for Pilau / Pulao.
Ingredients
225g basmati rice
400g chicken
1 tbsp vegetable oil
1 medium onion, chopped
1 teaspoon ginger, crushed
1 1/2 tsps garlic, crushed
1 large tomato, chopped
1 tsp ground cinnamon
1/2 tsp ground cloves
1 tsp green chillies, crushed
1 tsp garam masala
600 ml water
Directions
Wash the rice and leave it to soak in cold water for 20 minutes
Remove the skin from the chicken(not must)
Cut the chicken into bite size pieces and transfer to a saucepan. Add enough cold water to cover the chicken and bring it to the boil. As soon as the water starts to boil, turn off the heat and drain off the water.
heat the oil in a large non-stick pan, add the onions and cook until brown. Stir in the ginger and garlic and then the tomato. Cook for a minute and then add the remaining ingredients except for the rice, followed by the chicken.
Add 50ml of the water and cook on a high heat for 5 minutes. The reduce the heat and simmer for 10 minutes.
Add the rice and the remaining water. Cover and cook on a high heat until it starts to boil, then reduce the heat to low and cook until all the water has evaporated.
Remove from the heat and allow to stand for 5-10 minutes before serving.
Credit: Freddy