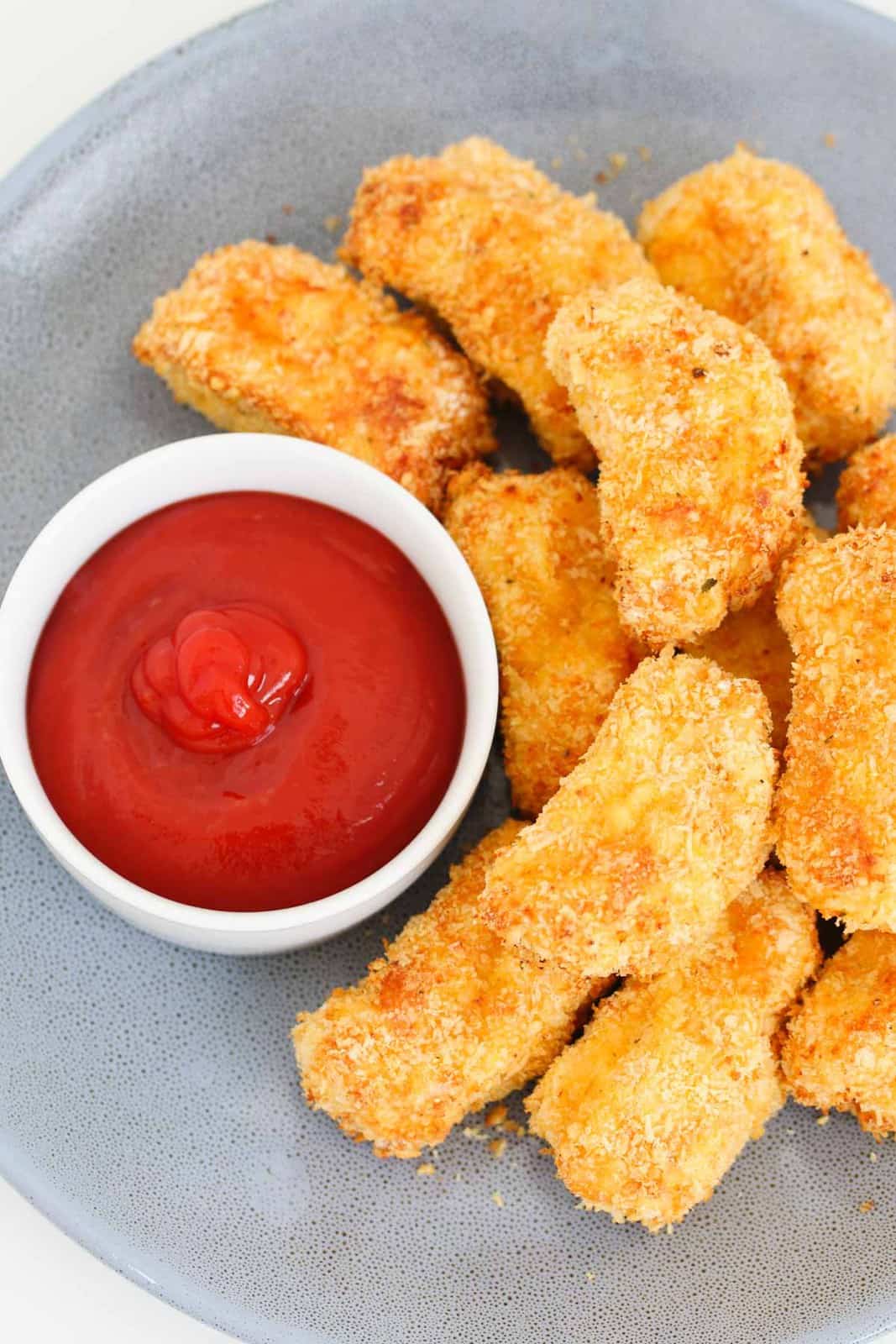 Ingredients
2 to 3 pkg
 boneless skinless chicken tenders
all-purpose flour
2 to 3
 dash(es) garlic powder
2 to 3
 dash(es) onion powder
2 to 3
 dash(es) salt and pepper
2 to 3
 dash(es) Mrs. Dash Original Table Blend
2 to 3
 dash(es) Emeril's Orginal
2 to 3
 dash(es) Mrs. Dash Chicken Seasoning
1
 can(s) Italian bread crumbs
olive oil
Directions
1.
 Cut your chicken tenders into chunks; set aside.
2.
 Get out three bowls med to large size. In the first bowl, add the milk and eggs; mix well. In the second bowl, the flour and all the seasonings. Place the bread crumbs into the third bowl.
3.
 Dredge your chicken chunks in the flour. Then dunk them into the egg mixture. Roll them in your bread crumbs.
4.
 Lay all the breaded chicken nuggets on a large platter before frying them; let rest for a few minutes. This allows the bread crumbs to dry and remain on the chicken while frying them.
5.
 Heat olive oil in a large, deep skillet or Fry Daddy. Once the oil is hot, start frying the chicken. When golden, drain each nugget on paper towels to remove excess oil before serving. Serve while hot with your fave sauce. Enjoy!